About Me
Allow me to introduce... myself!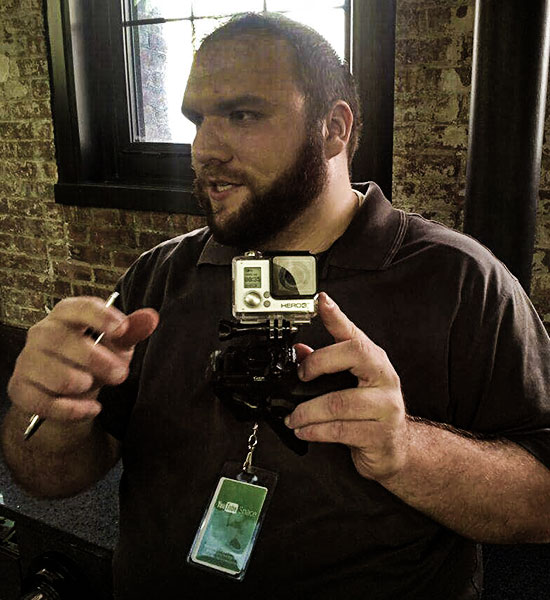 Hi! My name is Billy
. I am a producer, cinematographer and production IT specialist. You probably already know that though, as you're here on my site likely after meeting me at an event of some sort.
I got my start in the entertainment industry back in 2012 when I had the random thought for a prank video, hit up one of the biggest youtubers of that time and pulled it off about a week later.
That video was Jurassic Prank. Yeah, that one. Somehow I scared people with an animatronic dinosaur and turned it into a career in production. The videos gave me the opportunity to work with major studios, big brand names and incredible talent.
In 2015 I moved to LA to focus on production work and the Jurassic Prank series was retired so that I could focus instead on producing features, television and digital content for other creatives. Just take a look at my production resume to see all that I've worked on!
Clients
Some of the incredible companies I work for
Services
What'll it be? These are my specialties. 
Production
Budgets, Location, Crew, Insurance.  I handle the necessities to get a production up and running and see it through to completion.
Influencer Marketing
I've worked on campaigns with companies like Vitamin Water, National Geographic, Google, Viacom and more. Let's plan the next one!
Cinematography
I've got hundreds of hours experience operating cinema cameras and specialty equipment like Jibs, Gimbals, Steadicam and Dollies. Just look at my Portfolio!
Brand Partnerships
Developing creative and pitching an idea to a brand can be a daunting task. I'm here to advise and consult or take the reigns, you decide! 
IT Consulting
Let me tell you best how to take your current IT infrastructure and overhaul it to better suit the needs of a modern day multimedia production company!
Online Marketing
Having a social media presence and solid numbers on those platforms is great, but do you know how to fully capitalize on that using SEO and SMM tactics?
Creative Works
Take a look at my portfolio
© Copyright 2021 Billy Brenner. All Rights are Reserved.